A New Solution for Phone Mount for Bikes
Sep 26, 2022 by SinceTop
When you are choosing a phone mount for your bike, you may have below concerns:
Does the phone mount fit my bike?
Does the phone mount fit my riding style?
Can this phone mount hold my phone firmly and safely?
What else can I get from this phone mount?
SinceTop out front bike phone mount series provides a package solution to all these questions.
Different from all handlebar phone mounts that are limited to the handlebar size. SinceTop out front phone mount is installed on the stem face plate, a universal structure on a mountain bike, road bike, scooter, commute bike, and more. You can install the holder up front or reversally over the stem. This phone mount is installed with lengthened screws and ensures stability whether you are riding on well-maintained bike lanes in the urban area or on washboard ruts with big jumps.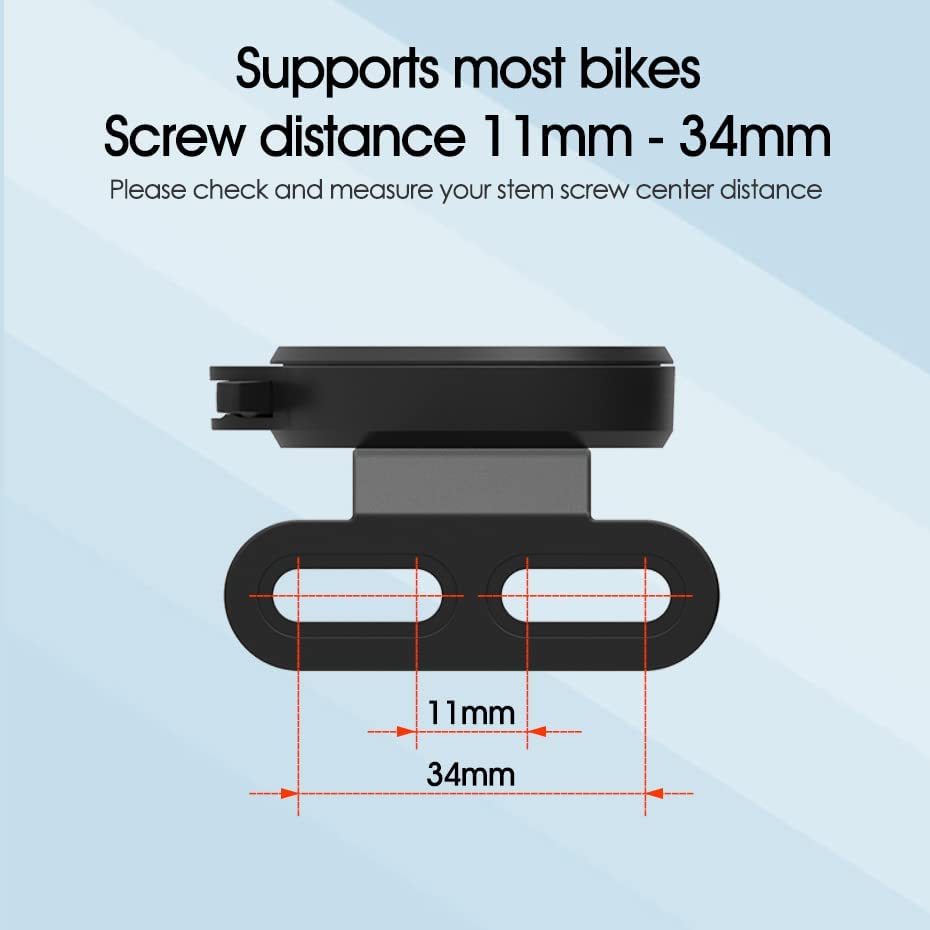 All SinceTop phone mounts are adapted to the full range of mobile types, and this new out-front model is no exception. Our universal adapter with super strong 3M VHB adhesive is enough for the case you already own. Make sure your phone case is not silicone, rubber, or with heavy textures. The adapter and the mount are connected mechanically with a lever lock, the 2nd generation updates from 2 buckles to 4 buckles that lock your phone even firmer.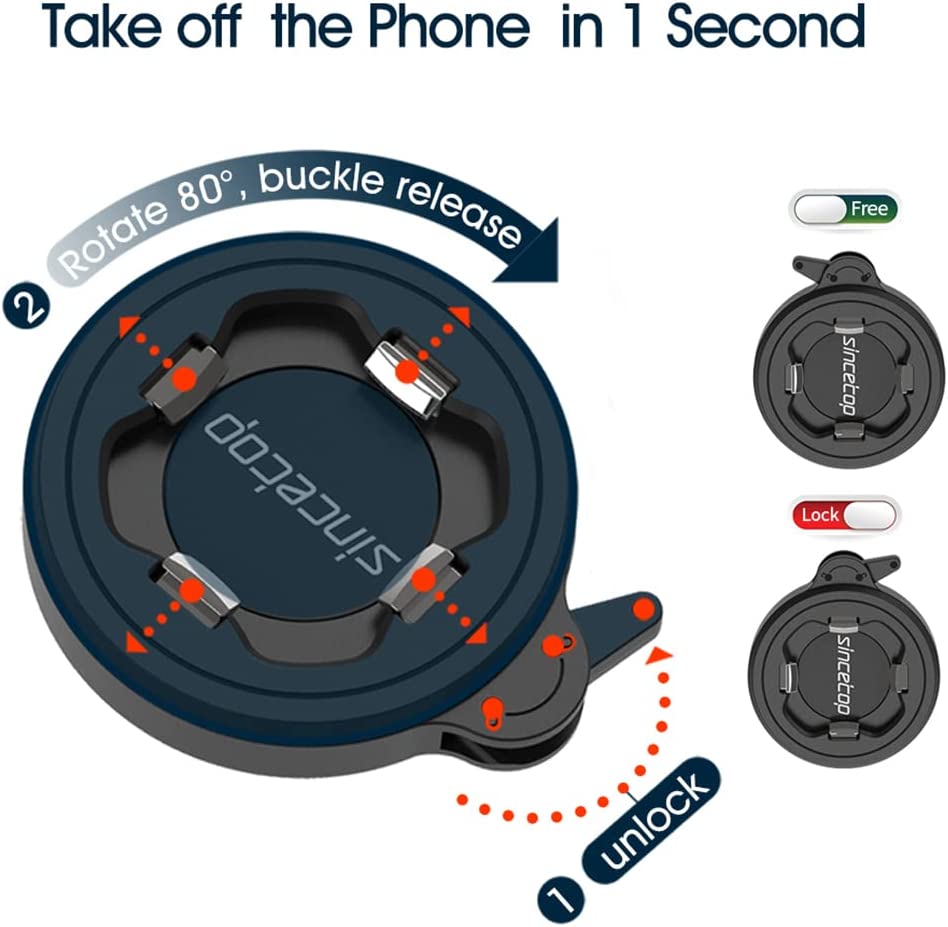 Besides the compatibility, stability, and strong connection, our phone mount also features a patented mount-detach system for single-hand operation in no more than 5 seconds. SinceTop phone mount allows you to press and pull the lever to lock your phone for app viewing or unlock the lever and twist to remove your phone for every photo chance.
The low profile is another important feature we would boast about. The aerodynamics design not only reduces the wind resistance but also keeps the whole screen uncovered for better view and operation.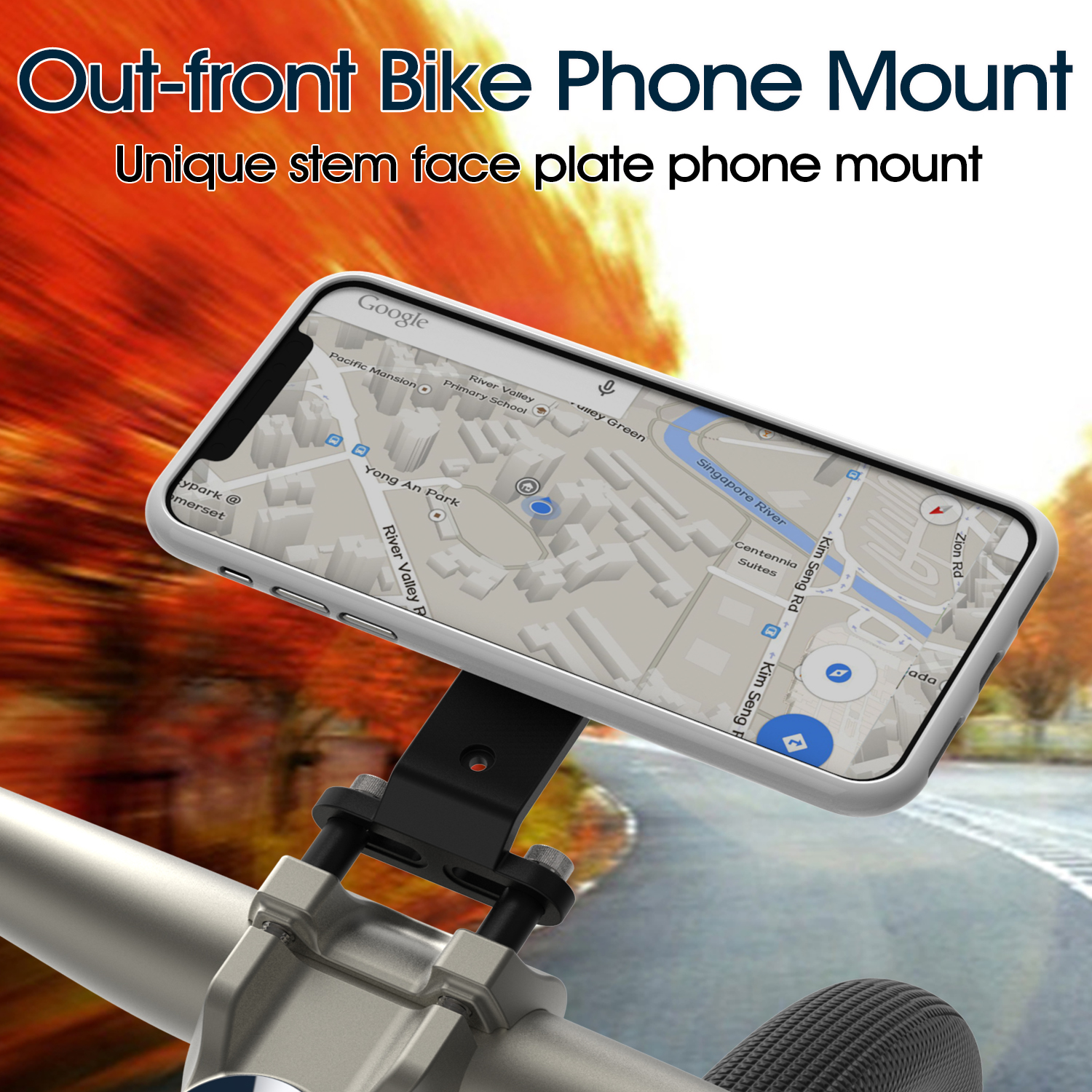 You will also be surprised when you notice how this out front phone mount helps you save handlebar space and reduce overall weight by allowing you to mount an extra action camera or bike light onto it. With a combo mount adapter, you can add your camera or light to this mount quickly and conveniently.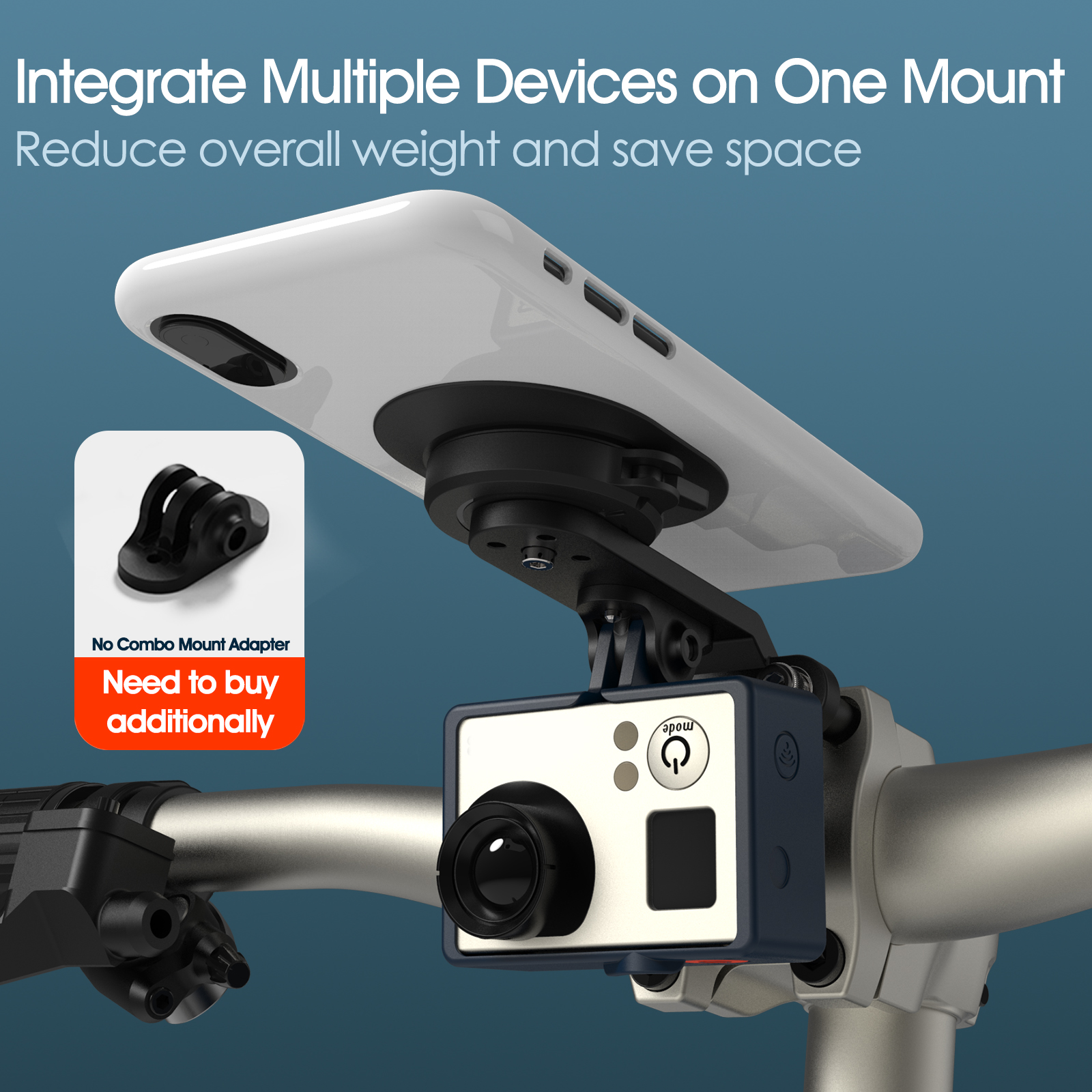 Choose SinceTop Out Front Phone Mount, you will get the best price-performance ratio with this metal-made item built to last for years. Much stronger and more durable than the plastic mounts and holders. Moreover, by joining SinceTop family, you will enjoy our whole phone mount ecology. Your phone is cross-compatible with all SinceTop mounts that cover all your mobile mounting needs at home, in a car, or on motorcycles!